Posted by NURMARINA ABDULLAH TAMIN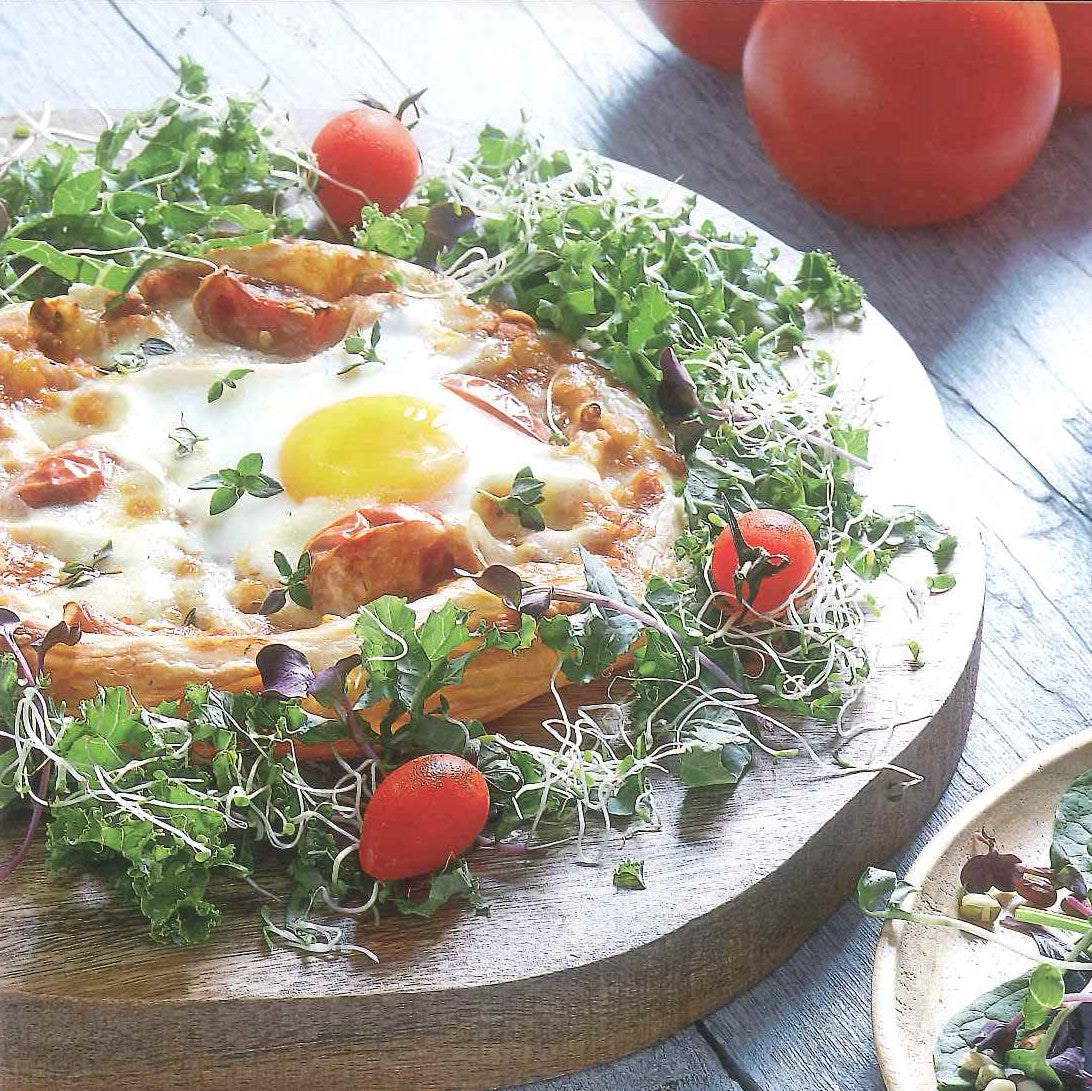 Ingredients: 4 Kawan Parathas 6 tbso tomato puree or pizza sauce Pizza topping: 4 eggs A handful of cherry tomatoes A handful of mozarella cheese A handful of Parmesan cheese   Methods: Preheat oven to 220°C. Spread the tomato puree or sauce on the parathas and add toppings on each. Create a small dent in the middle of each topped paratha and crack in an egg. Bake for 10 - 12 minutes until the eggs are cooked thoroughly. 
Posted by RAYMOND SEE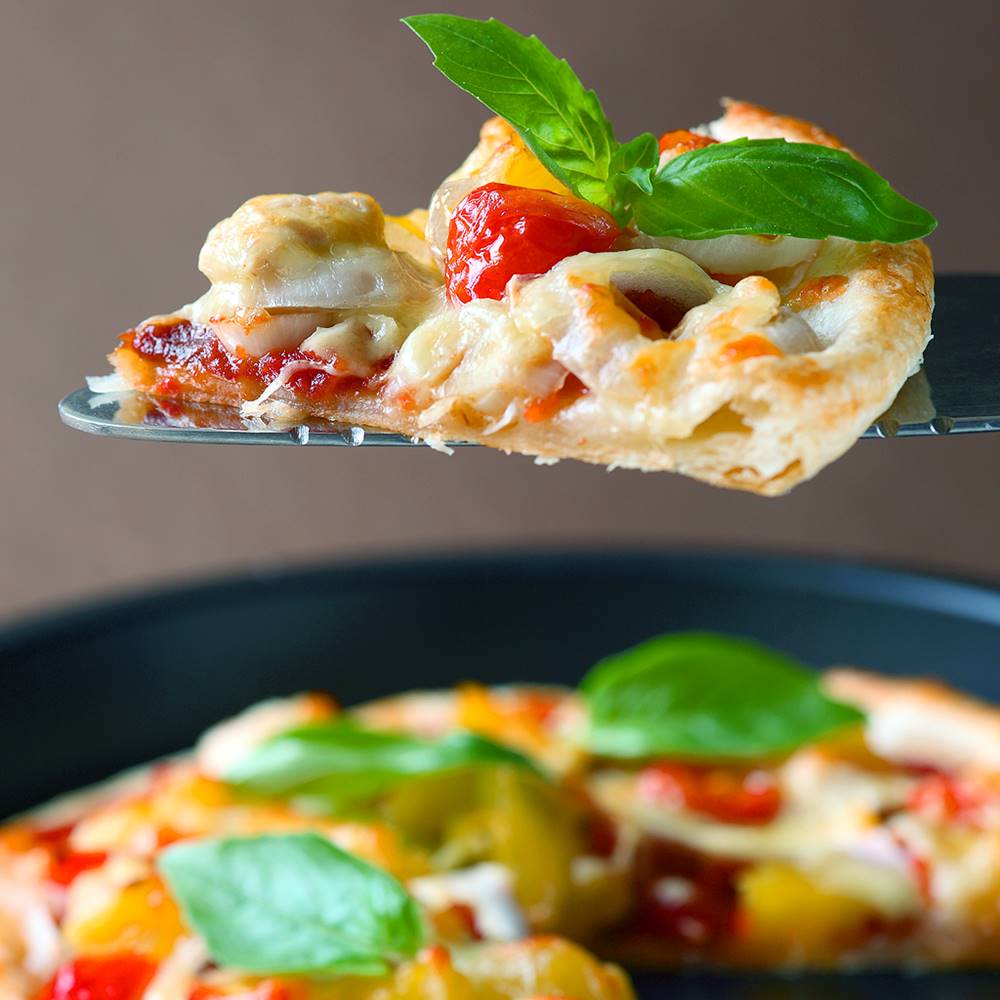 Ingredients: 1 pc Kawan Paratha 1 can Pineapple (drained and diced) 200g Chicken Fillet (cleaned and diced) 1/2 bulb Large Onion (peeled and chopped) 100g Tomato Puree 100g Mozzarella Cheese Oregano herbs Salt and Pepper to taste Methods: Pre-heat oven at 180°C. Remove paratha from freezer and discard the plastic films. Place paratha on a baking tray and spread tomato puree on the surface leaving 1.5 cm from edge uncovered. Distribute diced chicken, onions, pineapples and cheese on it. Sprinkle with some salt, pepper and herbs. Bake for 20 - 25 minutes or until golden brown. Remove from oven and...