Posted by NURMARINA ABDULLAH TAMIN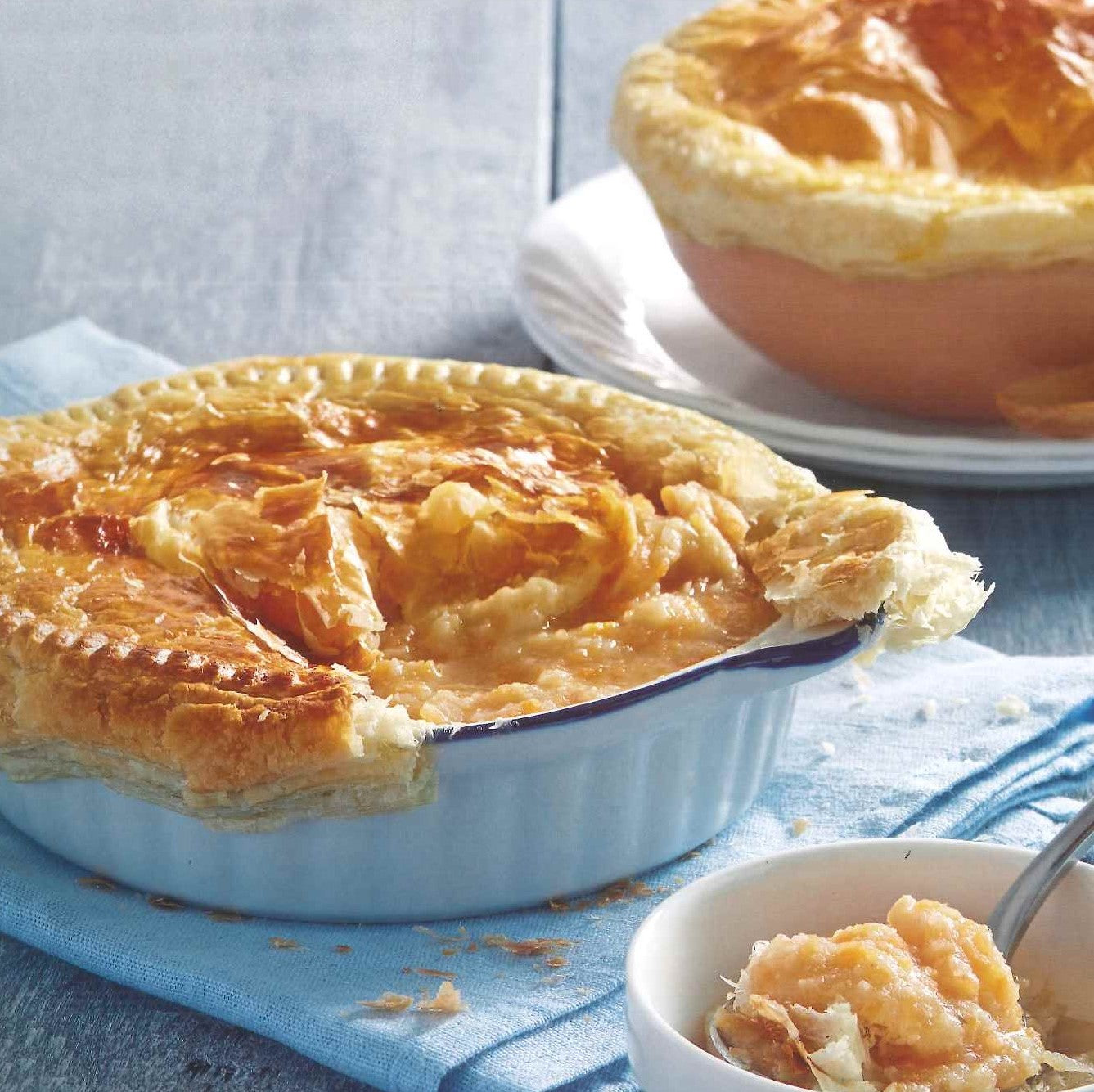 Ingredient: 2 Kawan puff pastry  1 cup cauliflower, broken into small florets 1 can  butter beans, drained and fork-mashed 1/2 cup pumpkin, diced 1/2 onion, diced 1 tbsp chopped garlic 2 cups chicken broth 1 egg, beaten and mixed with 1 tsp water Methods: Preheat oven to 180°C. Remove the pastry from freezer. Discard the plastic film and leave to thaw. Steam the cauliflower, butter bean mash, pumpkin, onion and garlic for 15 minutes. Puree and add to the chicken broth. Scoop out into an oven-safe bowl. Brush both sides of the puff pastry with egg wash. Place the puff...
Posted by RAYMOND SEE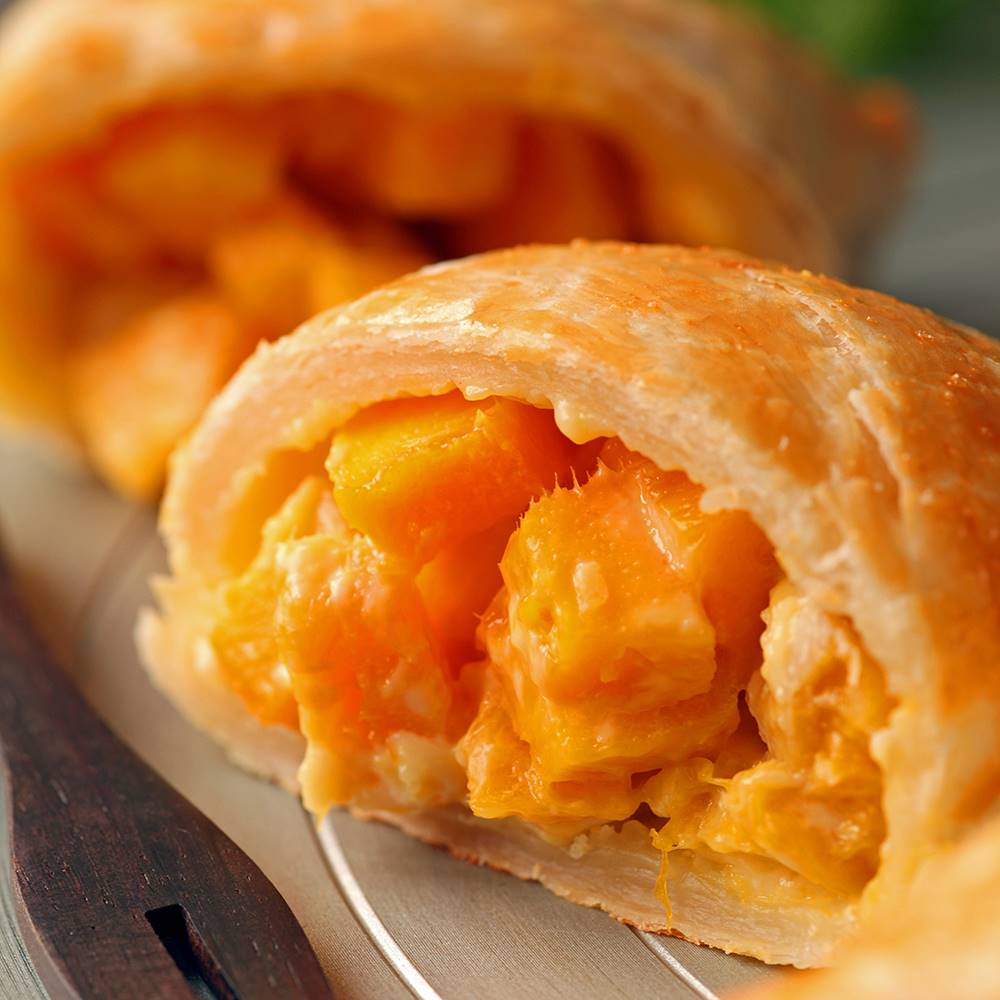 Ingredients: 2 pcs Kawan Paratha 1 large Ripen Mango (peeled, and diced) 200g Cream Cheese Castor Sugar to taste Methods: Pre-heat oven at 180°C. Remove paratha from freezer and discard the plastic films. Place paratha on baking tray and leave to thaw for approximately 5 – 10 minutes. In a clean bowl, whisk cream cheese with sugar until smooth and creamy. Place diced mangoes on one side of the paratha surface and fill with a spoonful of cream cheese. Fold the paratha over and seal ends by pressing gently with fork. Egg wash the surface with beaten whole egg and...