Grilled Chicken and Pineapple Roll (Serves: 2 - 4)
Posted by RAYMOND SEE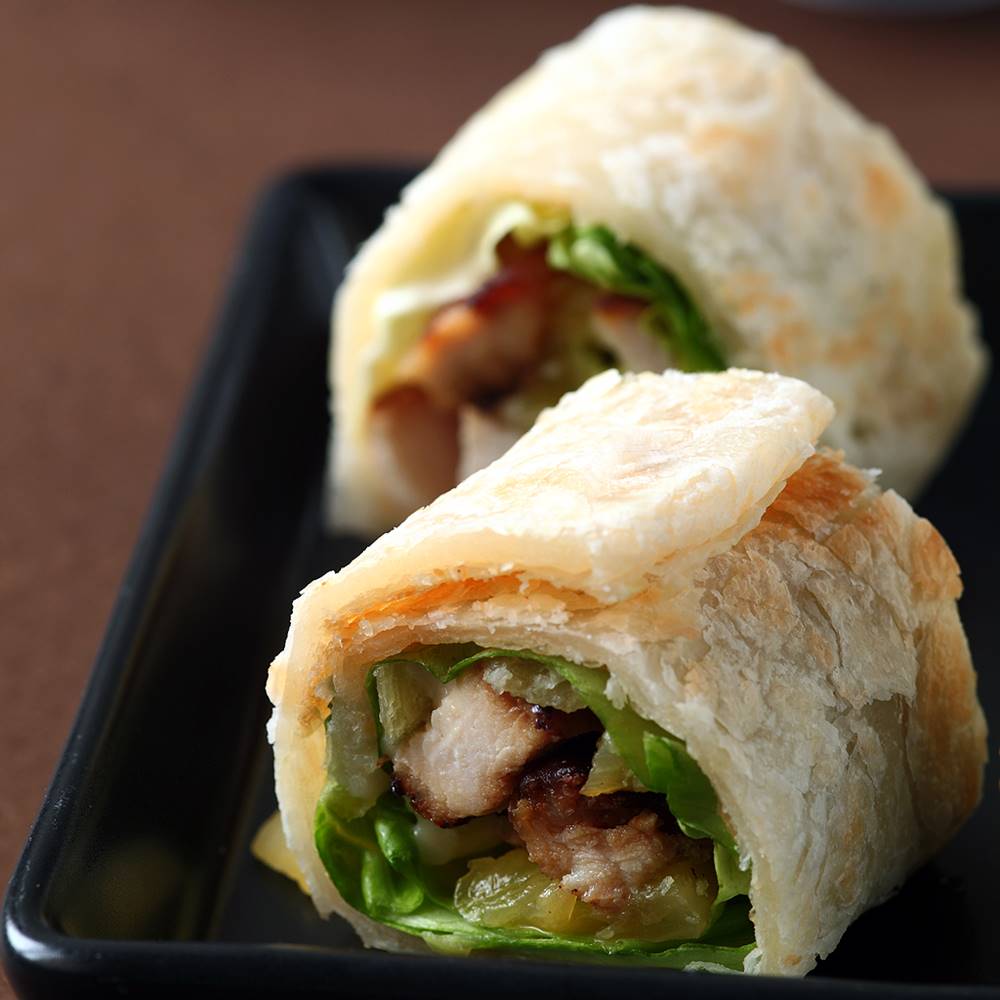 Ingredients:
2 pcs Kawan Paratha
Salad Leaves of your choice
Canned Pineapple (drained and diced)
200g Grilled Chicken Breasts (sliced)
Mayonnaise
Dijon Mustard
Parmesan Cheese
Black Pepper to taste
Methods:
Remove paratha from freezer and discard the plastic films.
On a hot pan, pan fry paratha until both sides are golden brown.
Place cooked paratha on a plate.
Arrange salad leaves, pineapple and chicken slices on paratha.
Add sauces and finish with grated Parmesan cheese with a pinch of black pepper.
Roll the paratha and secure with toothpicks/skewers.
Cut into 4 equal portion and they are ready to be served. Collection 2019 Sale 70% Off Title for image