Tang Yuan Soup (Serves: 4)
Posted by NURMARINA ABDULLAH TAMIN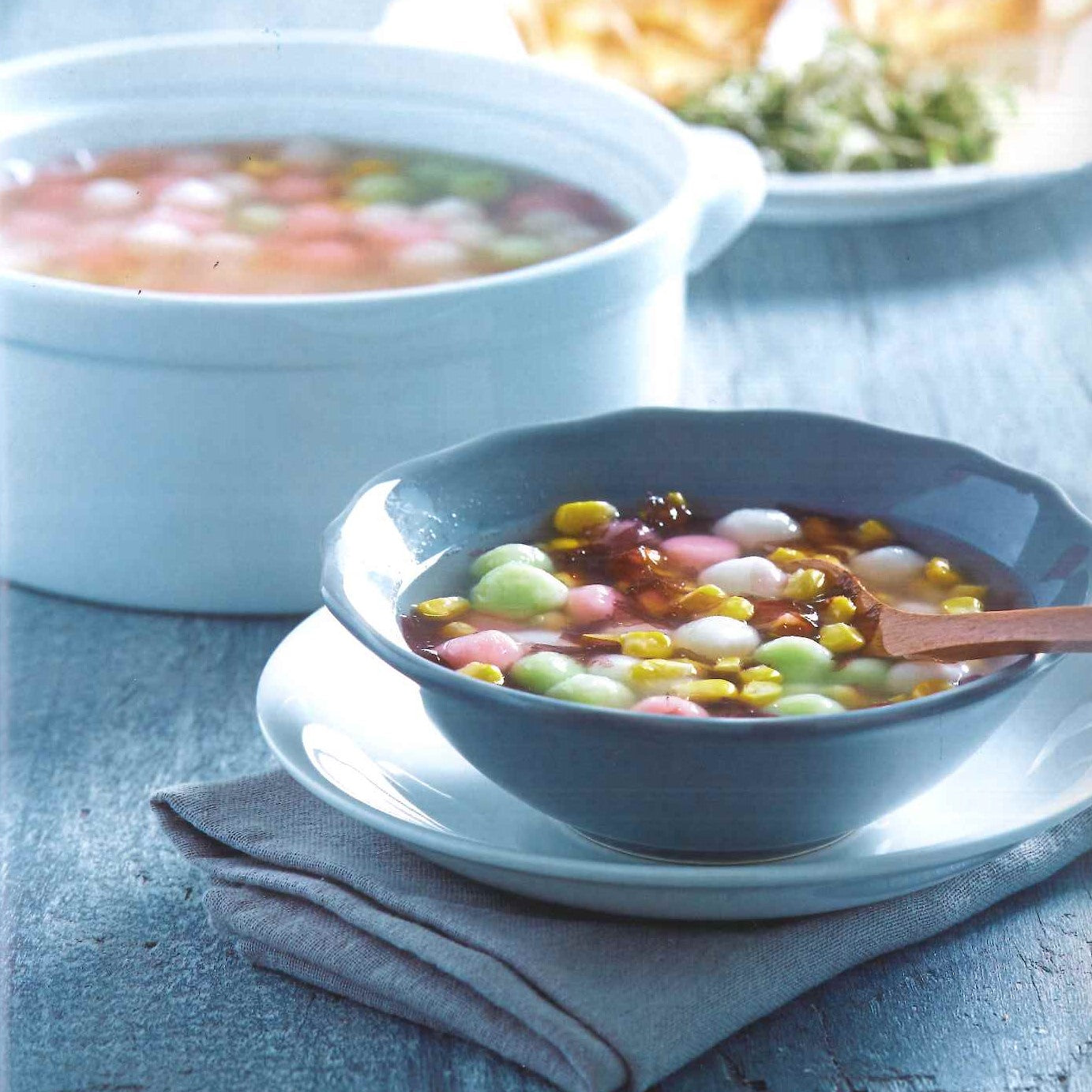 Ingredients:
1 packet Kawan rainbow tang yuan (glutinous rice balls)
A handful of organic wakame (seaweed)
1 cup Kawan sweetcorn
Kelp powder
2 cups chicken broth
Methods:
Boil the sweetcorn in chicken broth until cooked, this will take around 8 minutes. Season with kelp powder.
Add the wakame and Kawang tang yuan to the pot. When the tang yuan float to the surface, they are cooked.
Serve hot. Collection 2019 Sale 70% Off Title for image