Pink Carbonara with Bow-tie Pasta (Serves: 6)
Posted by NURMARINA ABDULLAH TAMIN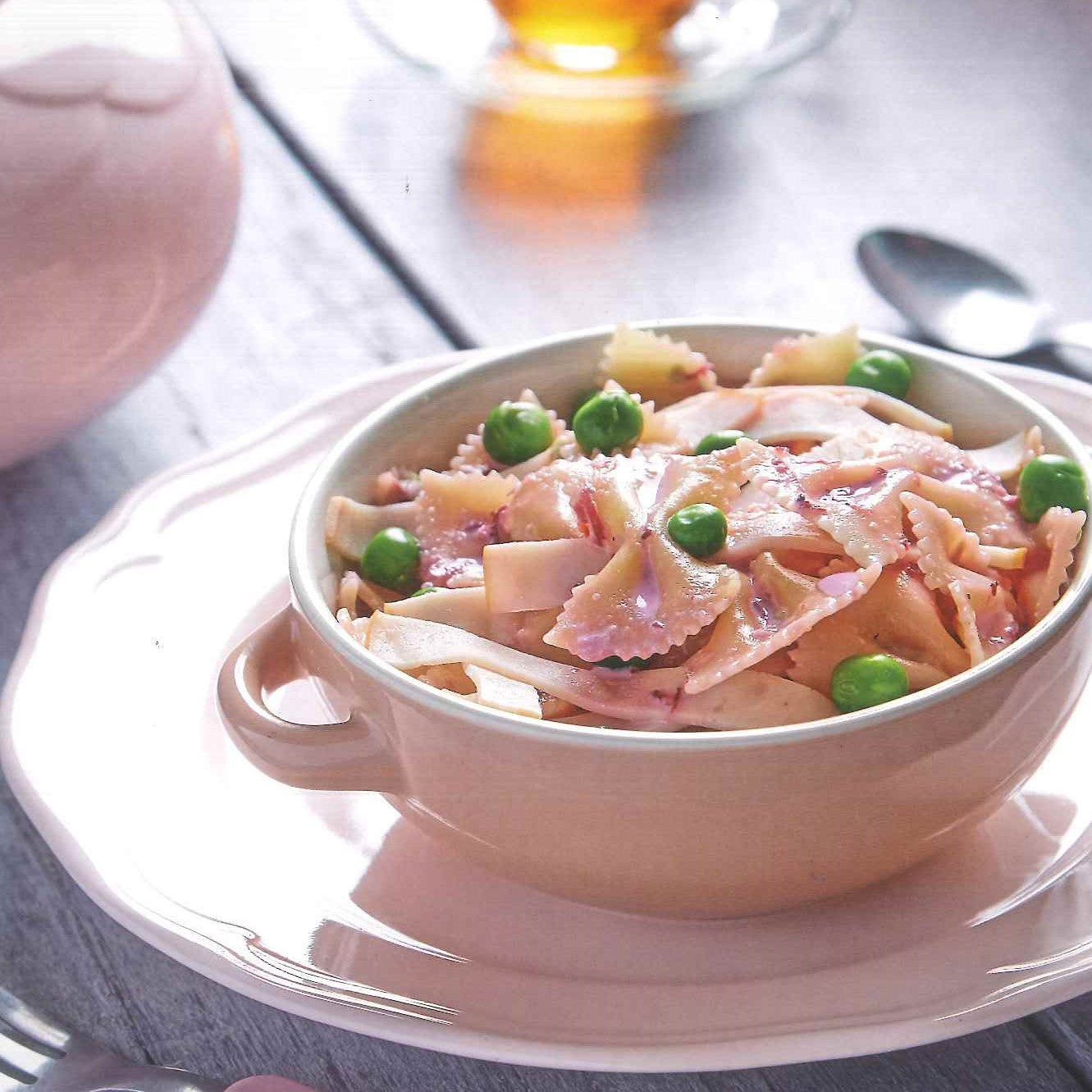 Ingredients:
1/6 cup (or 40g) butter
1/3 - 1/2 avocado, mashed
1 tsp white sesame seeds
15g beetroot, grated
2 egg yolks
1/2 cup full fat milk
4 slices of ham, julienned
1 tbsp extra virgin olive oil
300g bow-tie pasta (farfalle), boiled
1 cup Kawan green peas
1/2 cup Parmesan cheese
Methods:
In a large pot, boil the pasta until al dente. Drain and reserve half a cup of pasta water.
Heat the olive oil and pan-fry the ham under medium-high heat. Add the sesame seeds, avocado and green peas, then stir in the cooked pasta.
Whisk the egg yolks, butter and milk in a small bowl. Add the egg-and-milk mixture into the pan of pasta. Stir continuously, then slowly add the reserved pasta water until the pasta is evenly coated. Grate the beetroot and mix well to give the gravy an even pink shade.
Add the Parmesan cheese, turn off the heat and mix well. Collection 2019 Sale 70% Off Title for image