Roasted Chicken (Serves: 8)
Posted by NURMARINA ABDULLAH TAMIN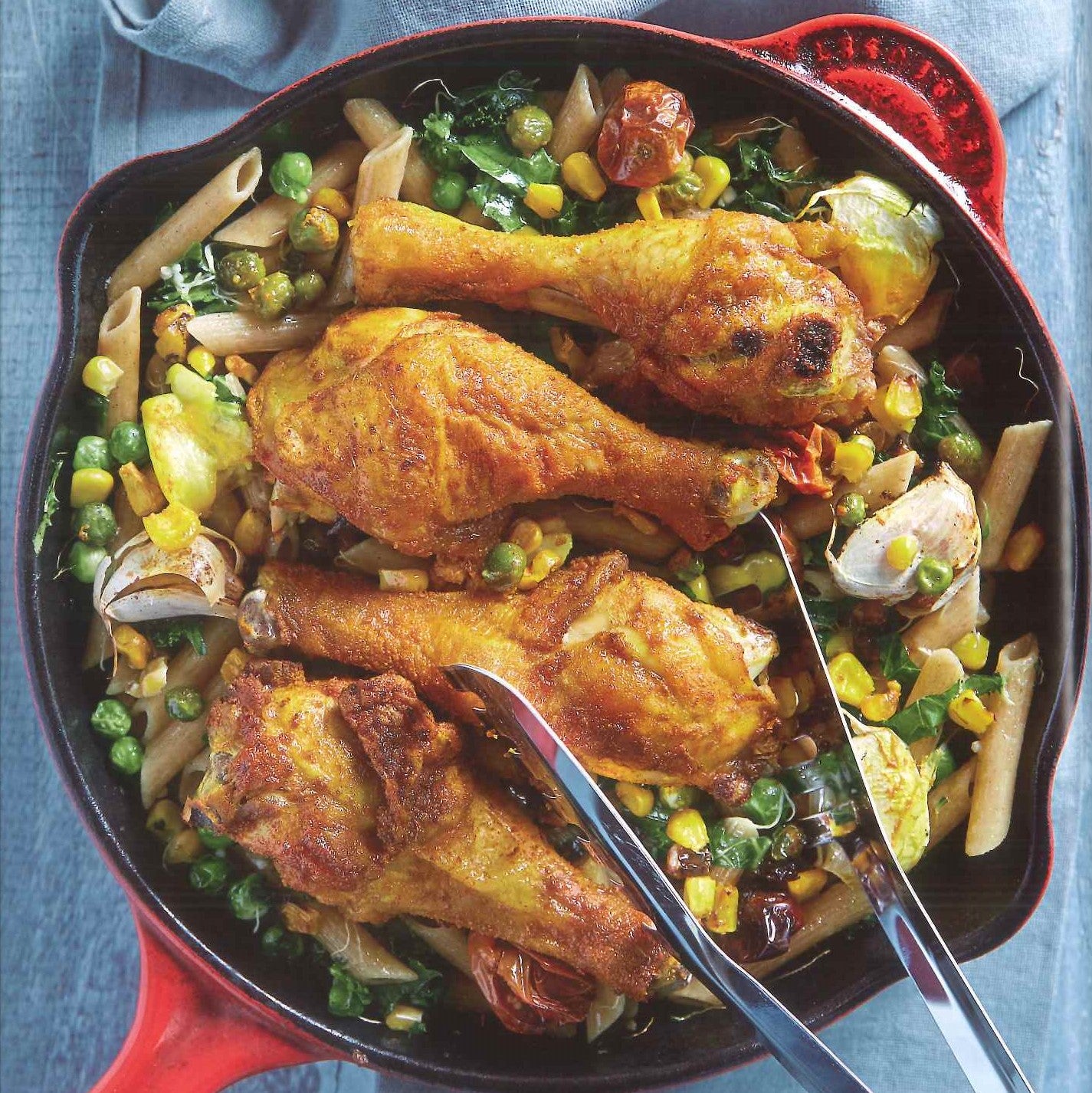 Ingredients:
12 chicken drumsticks
1 tbsp turmeric powder
1 tsp cumin powder
2 tbsp virgin olive oil for brushing
1 bulb of garlic, broken up
1/2 cup Kawan sweetcorn
1/2 cup Kawan green peas
1/4 cup cherry tomatoes
2 sprigs fresh rosemary
2 sprigs fresh oregano
Sea salt
300g pasta (any type)
120g Australian kale, julienned
Methods:
Place the chicken drumsticks in an oven-safe pan. Brush the chicken with olive oil and coat thoroughly with turmeric, cumin and sea salt.
In a separate pot, boil the pasta (to a minute less than the instructed time)
Toss in the sweetcorn, green peas, cherry tomatoes, garlic, rosemary and oregano into the roasting pan with the chicken. Roast at 20

0°C for 40 minutes.

To check if the chicken is well cooked, cut through to the bone and make sure the flesh is white and not pink. Scoop out the chicken and vegetables.

The pan should still contain gravvy and oil from the roasting process. Add the cooked pasta and julienned kale and pan-fry briefly at medium heat until the kale wits to the desired consistency. Collection 2019 Sale 70% Off Title for image